SAFE, CLEAN, AND GREEN.
Custom Built using Repurposed, Heat-Treated Cedar Wood.
Beds for the Modern and Natural home
Pallet Beds Reviews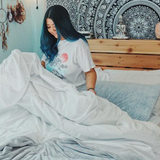 "he asked 'do you love me?'. I tell him 'only partly', I only love my bed and my mama"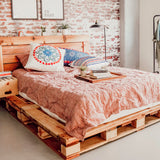 "When I found out that you made boho-inspired bed frames out of sleep-safe wooden pallet boards, I was OVER THE MOON! I've been sleeping on it for a few months now and I've got to say that it's one of my best investments ever"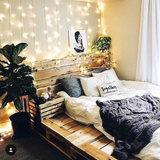 "this new babe arrived today and i've never been more excited to go to sleep"
Accessories For Your Pallet Bed